HOCO Roofing – Your Reliable Roofing Contractor
Howard County Roofing is a full-service, certified roofing contractor. We provide residential roofing services of the residents of the state of Maryland, with particular attention in Howard County, Montgomery County and Baltimore County. We pride ourselves on our personalized and professional service. Our attention to detail and outstanding customer service is what separates us from our competition.
Right from new roof installation to roof repairs, maintenance, and replacement, we at HOCO Roofing provide all residential roofing solutions at the best prices. We are backed by well-trained and experienced residential roofing contractors in Howard County who strive to deliver the best results to any roofing project. 
Our team works with a great level of professionalism and dedication to ensure that you have a beautiful, strong roof over your head. Our comprehensive range of advanced residential roofing services includes:
Metal Roofing:

Available in a wide range of styles and colors, the metal roofs that we install can last for a lifetime!

Tile Roofing:

Tiles serve to be low-maintenance materials for residential roofing projects. You can choose our solutions for bespoke tile roofing installation services.

Shingle Roofing: Touted as one of the most common styles of residential roofing, you can trust us to deliver top-class shingle roofing installation & repair services.
Metal Shingle:

Also referred to as "Matterhorn Metal Roofing," this type of roofing solution is the best option for the houses that wish to implement contemporary designs for homes.
Flat Roofs: Our flat roofing solutions serve to be a unique & durable solution – serving as the best option to maximize the overall energy efficiency. 
See below for the residential roofing services that we offer.
Residential Roofing Services
Howard County Roofing is a residential roofing company that is proudly based out of Howard County, Maryland. We offer the following roofing services:
We use the following materials for our residential roofs: asphalt shingles, metal, cedar shakes, modified rubber, slate, synthetic slate, torch down, EPDM & TPO
Flat roofs
Steep pitch roof
Emergency repairs
Insurance funded repairs
HOCO Roofing only uses the best materials available. We know that in order to install a roof that will last, every little detail is important. We put in the time to make sure everything is done correctly and won't rest until our customers are 100% satisfied.
Whether you are designing a new home or renovating the existing one, the high-quality roofing system is vital to protecting your home from the outside elements. When you are searching for reliable 'residential roofing near me' services, Howard County Roofing – a residential roofing company Howard County, serves to be the best option out there.
We at Howard County Roofing provide a wide range of residential roofing solutions based on the unique requirements of your home. Whether you wish to protect your home's roof from the harsh weather or simply enhance its aesthetic appeal, we can cater to your specific needs while being prompt and professional. We are committed to excellence and know how to fix any roofing concern that is bugging
you and your family.
To get a better understanding of some of the materials we use, please read below!
GAF Roofing System
A GAF roofing system is known for its quality, durability, and lifetime warranty. We are a certified GAF company that has years of experience installing GAF roofing systems. Our experts will sit down with you and find the right fit for you and your home during our free consultation.
GAF roofing system are not only a roof but a complete system with gutters and down spouts designed to protect your home and foundation.
GAF has been around for over 40 years and is known for its quality materials and top-trained professionals.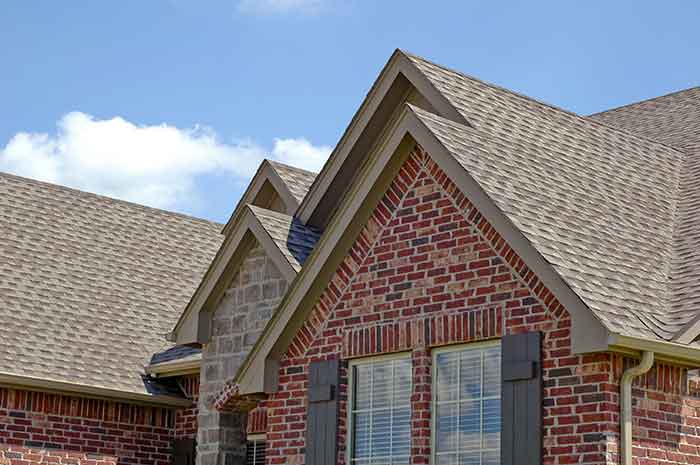 Howard County Roofing professionals have all the certifications and up-date training to be a premier partner with GAF. We have had a premium partnership status with GAF for over 10 years. With these certifications, we are capable of planning, installing and maintaining your GAF roofing needs. If you're in need of a residential roof, HOCO Roofing should be your go-to roofing company.
With a GAF residential roofing system, you have the following options: Asphalt, Metal, Cedar, and Slate. Since we want to make sure you have the exact roof you're looking for, we will sit down with you in person and go through all of the options. Once you figure all of this out, we take the agreed upon design and start the roof install. All of our roof installs are in-line with the GAF requirements, which can give you some peace of mind that everything will be done correctly and you won't have problems in the future. Some of the other benefits of a GAF roof are:
Increased curb appeal
Increased house value
Protection against mold and water damage,
Lifetime warranty
If you are interested in a GAF roofing system click here to schedule a free consultation or quote.
Firestone Red Shield Warranty
When a person hears Firestone, they immediately think of tires on cars, but Firestone has been providing roof warranties for over 25 years.  A Firestone Red Shield Warranty is one of the best roof warranties in the industry, so you can rest easy knowing they have your back.
At HOCO Roofing, we don't offer warranties that are riddled with small print and other exceptions.  When your warranty is through Firestone Red Shield Warranty, you have nothing to worry about since your roofing materials, labor, and any repairs are all covered.
In order to become a Firestone Red Shield installer, you must go through training, certifications, and perform installations according the the guidelines that Firestone Red Shield provides.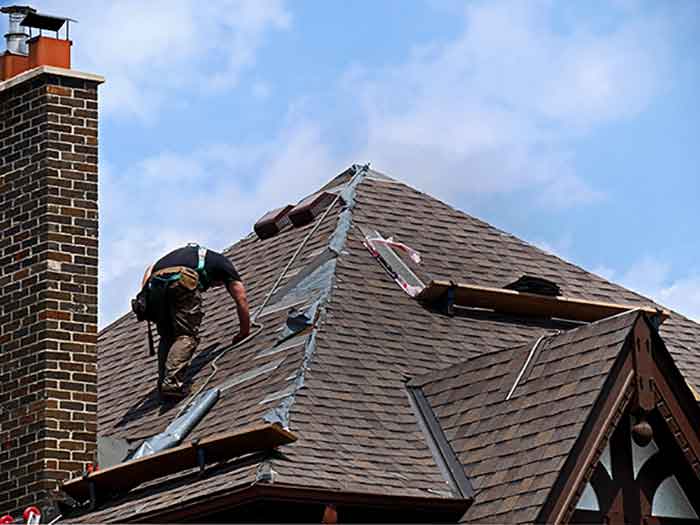 Firestone's program has many specifications related to residential roofing installs.  These are put in place to ensure quality and longevity on all of their products.  We are very proud to be a Firestone Red Shield Certified Installer and always make sure we abide by their guidelines and make sure our customers are happy with our work.
If you are interested in having us come out to provide a quote for your roof, please set yours up here!
IKO StormShield
If you are worried about ice and water penetrating your roof, IKO StormShield will ease your mind.  IKO StormShield is the best defense against the harshest elements mother nature throws at your home.  Howard County Roofing experts are trained and certified in IKO's StormShield installations.  The StormShield Ice & Water Protector is extremely effective in preventing tears in your roof due to water, ice, and other harsh conditions.  The StormShield sealant is another amazing product we love.  It is the best in the industry and will keep your roof dry in all weather conditions.
Lastly, the StormShield Ice & Water Protector is a modified bitumen roll roofing product with a self-adhesive backing protected by a silicone-treated release sheet, which can be removed during installation very easily.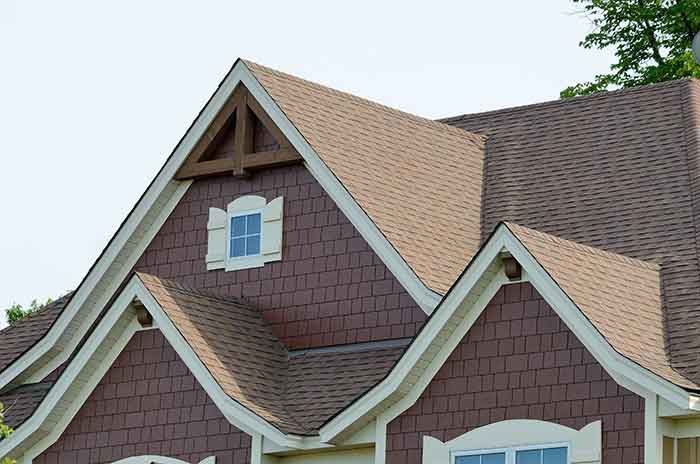 StormShield consists of a non-woven glass fiber mat, which is permeated and coated with SBS modified bitumen and is sanded on its top to provide a non-slip surface.  StormShield is extremely resilient.  If you are interested in having a StormShield installed by Howard County Roofing on your residential roof, schedule a free consultation here!
Why Choose Howard County Roofing?
At Howard County Roofing, our comprehensive roofing solutions are custom-made to meet the unique roofing requirements of the modern homeowners. With over a decade of relevant expertise in the field of delivering world-class roofing solutions, we have garnered the respect of being a leading name in the roofing sector. 
GAF, IKO Pro Shield, and Fire Stone Red Shield certified

Relevant experience of over a decade

Team of highly qualified and talented roofing experts or contractors

Installation of heavy-duty, reliable roofs featuring top-class roofing materials

Team of certified and professional roofers for delivering the best results

Wide range of roofing material and styles to choose from
Contact Howard County Roofing Specialists!
Let the reliable team of Howard County Roofing take care of your residential roofing needs. We serve all of Howard County MD and nearby regions, including Baltimore County, Montgomery County, and Frederick County. Contact us today for free estimates!
Schedule A Free Consultation Today With HOCO's Premier Residential Roofing Company